Finding the best power company for your home
Are you anxious about your next electricity bill? You're not alone. In fact, more than a third of the respondents (36%) that we surveyed said they worry about their power bills. Most New Zealanders seem to be rather energy-savvy, with 68% using energy saving lightbulbs, 58% saying their home is well-insulated, and slightly more than half (51%) remembering not to leave appliances on standby mode. While reducing your electricity consumption will naturally save you on energy bills, you may still be paying too much for electricity if you haven't compared retailers to find the best price. Our research found that a disappointingly low 38% of respondents have compared electricity prices in the last 12 months, while only 14% of customers have switched.
If you haven't compared power companies for some time, you may be paying too much for power. Or maybe you're just not getting the level of service you deserve? The good news is we are spoiled for choice when it comes to electricity retailers in New Zealand, with more than 30 companies competing for our business. But with all the competition brings confusion – how are you supposed to know which power company will offer the best service and price?
That's why Canstar Blue annually surveys thousands of electricity customers across NZ to help you make a more-informed decision. You'll never really know how good, or bad, an energy company will be until you've signed up, so we think our ratings provide a very helpful guide because they are based on the real-world experiences of consumers just like you.
In this year's ratings, Powershop has taken back its throne as New Zealand's highest-rated power company, with customers rating it five stars across most research areas, including customer service. Powershop also produced strong four-star results in value for money and bill and cost clarity.
It means Powershop has topped our ratings in six out of the last seven years.
Another commendable performer was last year's winner, Electric Kiwi. While the retailer couldn't make it two-in-a-row, it did manage five stars on value for money, bill & cost clarity and tools and advice.
Energy Online, Flick Electric Co, Mercury Energy, Meridian Energy, Nova Energy and Pulse Energy all scored four stars for overall customer satisfaction.
Contact Energy, Globug, Genesis Energy and Trustpower all received three stars for overall customer satisfaction.
So with so many power companies to choose from, how do you find the right one for you? Canstar Blue has put together a guide to help you navigate the market and find the best deal to suit your preferences and needs.
Understanding your power bill
Your power bill has two components – fixed charges and variable charges. It will also include any additional fees, discounts, rebates and taxes that may apply.
Daily fixed charge: This is a fixed charge of anywhere from 30 cents to $2 per day for standard users. This covers the cost of metering and network maintenance, and applies regardless of whether or not you use any electricity that day.
Variable rate charge: This is a charge for the electricity you actually use, measured in kilowatt hours (kWh). There are different types of variable rate charges to pick from, depending on the type of meter you have.
Anytime: The same variable rate is charged on electricity usage at all times
Time-of-use (TOU): Different rates apply at different times of day. Electricity is most expensive during the peak demand times and cheapest during low-demand periods. The times and rates vary across distribution networks, with TOU only available to households with smart meters. Some retailers also provide 'spot pricing tariffs' whereby prices reflect the wholesale cost of energy at half-hour intervals.
Controlled: Appliances fixed to a separate meter circuit are charged a lower rate on electricity, but are only supplied during off-peak hours. This can be used in conjunction with a day/night, anytime or TOU agreement
Day/Night: Similar to a time-of use agreement, a high variable rate applies between 7am and 11pm (day), while a low variable rate applies between 11pm and 7am (night)
Night only: Nominated appliances are only supplied electricity for eight hours per day between the hours of 11pm and 7am. While supply availability is limited, a lower rate applies. Some retailers offer 'Night booster' if you need a few more hours of supply.
Spot Pricing
Spot pricing is a relatively new tariff that is growing increasingly common. To understand spot pricing tariffs, you first need a basic idea of how the market operates. Essentially, generators sell electricity on a wholesale market which is then bought by electricity retailers. The price that the retailer pays on the wholesale market is called the "spot price" which will change every 30 minutes. Most retailers charge a flat rate for electricity which retailers calculate by averaging the expected spot price over the next year. Retailers will usually add a little on top of this rate to cover their own operating costs and profits.
Customers on a spot pricing tariff, however, will only pay the wholesale price for electricity and retailers will cover their own costs through a daily fixed fee. This means that electricity retailers don't profit from the amount of electricity you use. Spot prices can be incredibly volatile, so make sure you know what you're getting into before signing up.
Standard User vs Low User Plans
There are two types of electricity contracts in NZ – Standard User and Low User. Some power companies may refer to these contract types by different names, but they are all principally the same.
Low User Plan: Customers will receive a high variable rate on electricity usage – around 25 to 40 cents per kWh, and a low daily fixed charge – usually no more than about 30 cents a day. Households in the lower half of South Island are considered Low Users if they consume 9,000kWh of electricity per annum, but a lower threshold of 8,000kWh per year applies elsewhere in New Zealand (pictured)
Standard plan: This is the most common type of energy contract. It has a high daily charge, but low variable charge of around 20 to 30 cents per kWh depending on its type
Electricity Discounts
Power companies like to reward customers who make their life easier with discounts, which can be a great way to reduce your overall costs. There are four types of discount you're likely to encounter with NZ power companies:
Prompt payment discount: This is a discount of around 10% to 20% for customers who pay their power bills in full and on time.
Direct debit: While less common, some NZ retailers offer a small discount of a few percent to customers who pay their bill via direct debit.
Email correspondence: A small discount of about 1% to 2% may be offered to customers who receive their bills and correspondence via email.
Dual fuel discount: Energy providers who supply both electricity and gas sometimes provide a bonus discount to customers who have dual accounts with them.
List of Power Companies in New Zealand
There are currently 45 power companies operating across New Zealand:
Black Box Power
Bosco
Community Power
Contact Energy
Ecosmart
Ecotricity
Electra Energy
Electric Kiwi
Electrica.co.nz
Energy Online
Energyclubnz
Flick Electric
Genesis Energy
Giving Energy
Globug
Grey Power Electricity
Hopsta
ID Power
Just Energy
Kea Energy
King Country Energy
Lighthouse Energy
MAD Power
megaEnergy
Mercury Energy
Meridian Energy
NextGen Energy
Nova Energy
Opunake Hydro
Orcon Power
P2
Pioneer Energy
Plains Power
Power Direct
Powershop
Puaua to the People
Pulse Energy
Simply Energy
Slingshot Power
Switch Utilities
Tiny Mighty Power
Trust Power
Wise Prepay Energy
Yes Power
NZ Power Companies Compared
A power company must have received at least 30 responses from survey respondents to score itself a spot in our 2018 customer satisfaction ratings. This year, there were 12 power companies able to meet this threshold. Here's what these companies have on offer:
Powershop

Powershop is a unique power company in the NZ market, offering what it calls "Powerpacks" – pre-purchased energy deals that Powershop customers can buy to receive lower rates or better discounts. This gives customers the power to pay in advance, pay as you go, or simply pay the old-fashioned way when you receive your bill. Powershop also gives its customers access to useful online tools and mobile apps that let them monitor and control their energy usage. Powershop is so confident in its product that it guarantees customers will save at least $150 in the first year after switching. Powershop will monitor what you would have paid with your old retailer, and if you haven't saved at least $150, Powershop will credit you the difference.
Key takeouts:
$150 guaranteed saving in first year
Winner of Canstar Blue's electricity provider award: 2011-16, 2018
Powerpacks give customers flexibility in how they pay for energy
Electric Kiwi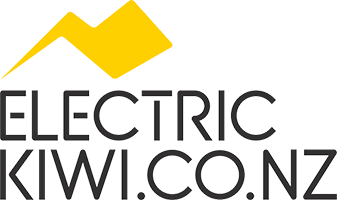 Electric Kiwi claims to be an affordable and flexible electricity retailer, offering no lock-in contracts and what it claims are "everyday low prices". Electric Kiwi also guarantees that customers will save in their first year after switching. Electric Kiwi will monitor what new customers will have paid for power with their old retailer and if they haven't saved, they will be credited the difference. One of the most exciting features of Electric Kiwi however, is its "hour of power". Electric Kiwi customers nominate one hour per day during off peak period (9am-5pm & 9pm-7am) to receive free electricity – yes, 100% free electricity. Customers can use this time to run their dishwasher, washing machine, clothes dryer, car chargers or other high-use appliances to save on power.
Key takeouts:
Low rates and flexible contracts
Guaranteed savings in the first year
One hour per day of free electricity
Energy Online
Energy Online boasts the slogan "brilliantly simple", promoting itself as an affordable and easy to understand electricity company. Energy Online provides electricity, natural gas and bottled LPG and a 20% prompt payment discount for customers who pay their bill on time and in full. There are no fixed-term contracts or exit fees, so you're free to leave at any time and the price plan you join on is guaranteed for 12 months.
Key takeouts:
12mth Price Plan Promise
20% prompt payment discount
No exit fees
Dual-fuel offering
Flick Electric
Flick Electric claims it is "totally different" to the other power companies. While most retailers charge a fixed price for electricity, which is adjusted to incorporate its profit margins, Flick Electric only passes through the wholesale price of electricity. That means Flick Energy doesn't benefit from its customers using more power, so it has genuine incentive to help them save. Flick Energy instead makes its revenue by charging a daily fixed "retailer charge". Flick Electric also says it endeavours to be transparent, with live price alerts on spot prices and weekly billing to keep bills manageable.
Key takeouts:
Only pay wholesale price for electricity
Mobile app and price alerts
Weekly billing
Pulse Energy

Pulse Energy is a New Zealand community-owned energy company, supplying electricity, gas and solar to more than 70,000 households throughout the country. Pulse Energy says it could beat the electricity rates you are currently on with its 'Price Promise' but terms and conditions apply. It also says it offers customers a low price upfront, 'Price Protection' on their energy rate for two years (again conditions apply), and no long-term contracts.
Key takeouts:
Price promise offer
Price protection on energy rates for 2 years
No long-term contracts
Meridian Energy

Meridian Energy is one of the largest renewable generators in the Oceania region. Its attitude towards sustainability is reflected in its retail services, with all its electricity being sourced from wind and water whenever possible. Meridian Energy recently replaced prompt payment discounts as it considers them fundamentally unfair. The company now offers a new lower rate for a simpler and fairer approach for everyone, it says. There are regular and changing offers for new customers.
Key takeouts:
Environmentally-friendly retailer
Options for welcome credit or Crusaders jersey
Nova Energy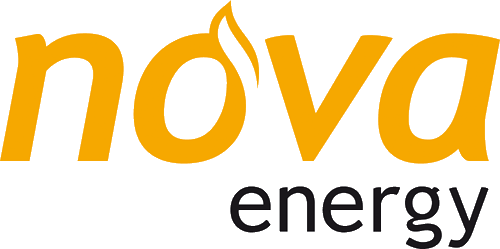 Nova Energy says it takes pride in its down to earth customer service and straightforward approach to energy. Nova Energy has two products for residential power customers – the Home Freedom Plan and the Home Advantage Plan. The Home Freedom Plan is simple, with variable pricing and no fixed contract term or early termination fees. The Home Advantage Plan gives customers $100 signup credit and fixes the rates you pay on electricity until 2020 – protecting you from the cost of rising power prices.
Key takeouts:
Claims to offer friendly customer service
Offers a fixed deal that may provide long term savings
Mercury Energy

Mercury Energy is another environmentally-focused retailer which generates 100% of the power it supplies customers from renewable sources. Customers that sign up online can receive a 10% prompt payment discount, plus an additional 2% if you agree to pay email and direct debit billing. Customers also receive a number of bonuses, including Airpoints with Air New Zealand, $250 off electric scooters and up to $500 off electric bikes. Mercury Energy also has special deals for any customers with electric vehicles.
Key takeouts:
Environmentally-friendly retailer
12% prompt payment discount
Discounts and points rewards
Genesis Energy
Genesis Energy owns Energy Online, which it says makes it the largest electricity and gas retailer in the country. Genesis has three plans – a flexible plan, $100 credit plan and $200 credit plan. The $100 and $200 credit options are on fixed 12 month and 24 month contracts respectively. Each comes with a 10% prompt payment discount and customers can earn flybuys points for every dollar they spend on power bills. The flexible plan also has a discount, however there is no fixed plan or exit fee. Customers on the flexible plan also earn twice the rate of flybuys points.
Key takeouts:
One of New Zealand's largest energy companies
Three options with varying contract periods
Can earn flybuys points for paying your bill
Globug

Globug lets customers pay their power bills as they go, which it says makes it much easier to manage your electricity spending. The Globug app lets you monitor your electricity usage and pay towards your account whenever you feel like. There are no penalties or payment fees, so you have complete control over your power spending. While Globug will send you alerts when your balance is low, customers must be proactive in keeping on top of their energy account.
Key takeouts:
Pay as you go energy
Handy phone app that lets you control and track usage
Contact Energy

Contact Energy is an integrated electricity retailer and generator, as well as a home internet supplier. It has three electricity products on offer: Saver Plus, Freedom and Fuel Rewards Plus. The Saver Plus fixes customers' energy rates until June 2020 and includes a 20% prompt payment discount. Customers can also receive additional discounts for signing up to e-billing, direct debit and dual fuel for a maximum discount of 24%. Contact Energy also throws in a $150 discount. The freedom deal also has a potential electricity discount of 24%. It has no fixed terms or exit fees, so you're free to leave at any time. Finally, the Fuel Rewards Plus is a fixed-rate deal with a potential 22% discount. It also has a fuel discount of $2.50 off per litre up to 50 litres per month.
Key takeouts:
Large discounts
Flexible and fixed term contract options
Fuel discounts
Trustpower
Trustpower is a bundled electricity, gas and broadband provider. Trustpower says it believes in tailored solutions for its customers and has a "plan builder" that lets new customers create a deal based on their own circumstances. Trustpower customers are billed monthly and will receive a 15% prompt payment discount if they pay in full and on time.
Key takeouts:
Bundled service retailer
15% prompt payment discount
What is the cheapest power company in New Zealand?
The cheapest power company for your home will depend on your location, tariff type and energy consumption habits. Despite what some retailers may claim, there is simply not one energy company that will be the cheapest in every case. When considering electricity prices in NZ, it's important to look past the headline discounts and sign-up incentives, and carefully assess the rates and any terms such as added fees. Keep in mind this checklist:
The type of contract – standard or low user
How much you pay in variable and daily fixed charges
Whether your variable rate will change
What percentage discount you receive on your bill
Whether you have a single rate or time of use tariff
Whether you have a controlled load for water heating
Also, don't overlook the little guys. While the larger power companies can claim their market power allows them to offer the best value, many smaller power companies have produced some innovative approaches to energy that may help your dollar go further. P2, for example, is New Zealand's only peer to peer solar trade platform, while Giving Energy lets customers donate to organisations simply by paying their bills.
Electricity Distributors in New Zealand
Energy distributors are responsible for maintaining the infrastructure that transports electricity from the generators to your home. There are dozens of distribution companies that combine to form the energy grid. These are:
Top Energy
NorthPower
Vector
Counties Power
WEL Networks
Waipa Networks
Powerco
The Lines Company
Horizon Energy
Eastland Network
Unison Networks
Centralines
Scanpower
Electra
Wellington electricity
Nelson Electricity
Network Tasman
Marlborough Lines
Mainpower
Buller Electricity
Westpower
Orion
Electricity Ashburton
Alpine Energy
Network Waitaki
Aurora Energy
OtagoNet
Aurora Energy
The Power Company
Electricity Invercargill
A large proportion of the rates that you're charged for electricity are attributed to distributor costs, meaning the price you pay will vary across different distribution networks. Perhaps factor in potential price of energy if you're considering moving to an area that straddles multiple networks.
How to get the best deal on electricity
Finding the best deal on energy is all about getting up and making the effort. You have plenty to choose from, so there is no reason you should be paying more for electricity than you need to. Canstar Blue's customer satisfaction ratings provide a great insight to help you start comparing, but it's important to understand your energy needs and find the deal best tailored to you. So get out there and take the power back in your hands. Good luck!
Other useful resources: